Robot is hiring
"The main advantage of the Vera robot is that she can conduct about 1,500 interviews in a single day, whereas in contrast an ordinary recruiter – no more than fifty or sixty, agrees Olesya Erlina, Head of OPEN HR Department. Another Vera's big plus is her operational efficiency. In our line of work this is critical. Recently we conducted a small experiment, over the course of which we found out that in an hour after a merchandiser publishes their resume, he gets from twenty to thirty calls. If he is not contacted during these first hours, he is bound to go to work for a competitor the next day."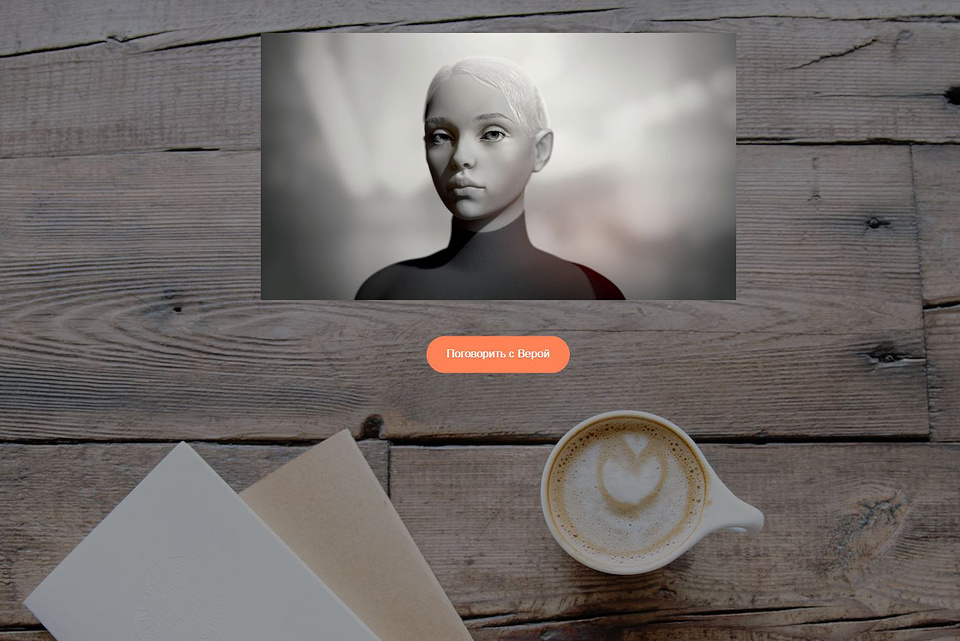 Just like with other jobs, robots begin to phase out human labor in the field of recruitment. Chat-bots are employed to boost the efficiency of mass recruitment, but they won't be able to fully replace humans anytime soon.
"Hello, I am a robot and I would like to offer you a job" – people looking for a job hear that over the phone more and more often. According to the Russian Association of temporary employment agencies' estimates, the total volume of the Russian recruitment services market amounted to 66.3 billion rubles last year, and robotic solutions designed to automatically search for the required professionals are about to take a significant share of it in the nearest future. A robot, or a so-called "chat-bot" can find a resume of the desired candidate on the Internet a lot more quickly and at much lower costs than a human HR manager, make sure their key skills match the specified and "understand" whether they are ready to commence work.
In Russia, automated solutions in the field of recruitment are being developed by dozens of companies already, particularly Talantix, Skillaz, VCV. HR departments of major enterprises create their bots as well – for example, Otkritie Bank, Pyaterochka retail network, companies Svyaznoy and Vympelcom. One of the most remarkable of the emerging Russian robotized recruitment market is Staffory company with its "Vera Robot" product, which was recently awarded 262 million rubles from Internet Initiatives Development Foundation and the CEO of Kirov plant, entrepreneur Georgiy Semenenko.
Believing in robot
Vera Robot was created by a young entrepreneur Vladimir Sveshnikov, who, in his time, had an unqualified personnel from near-abroad recruitment company of his own. The company's employees had to make thousands of monotonous calls and ask the same questions over and over again; that is how the idea of making a program-robot was born, a robot capable of finding resumes, make calls, ask base questions and recognize answers. Thus, in 2016 an IT solution was created, subsequently named "Vera Robot". It was entirely an in-house developed by Russian Staffory company's specialists based on Yandex's speech synthesis and recognition engine, Yandex SpeechKit. Staffory programmers created AI-based algorithms and dialogue scenarios themselves: company's representatives state that they added over 13 billion speech instances from TV broadcasts, recruitment web-sites and other resources, so the robot could recognize the answers and keep the hiring dialogue going.
The robot acts as follows: at the specified web-sites, it searches for the resumes of the required candidates. Then it automatically generates an e-mail letter for each candidate featuring job description and sends an invitation for an interview. If a candidate agrees, the robot makes a call and conducts an interview, which can be held via audio as well as video connection. The robot recognizes simple answers given by a candidate for a job position. If necessary, it can answer some additional questions, such as job location and schedule. Then the program registers candidate's answers, "determines", whether they are satisfied with the position, and if an offer is accepted it forwards this information to the employer along with audio or video recording of the interview.
According to Alexey Kostarev, Staffory's Development Director, their robotized system made over 1.4 million calls over its lifetime and conducted 10,000 video interviews. More than 200 companies are Staffory's clients, including MTS, Dixy, X5 Retail Group, Ikea, PepsiCo, recruitment agencies.
Another major recruitment automation player is a Russian company Skillarz, recently established by former employees of Kaspersky Lab. Their recruitment robot is also capable of searching for a candidate for an opened position on the Internet, sending them e-mails, making calls and asses their compliance with job requirements. Skillarz's strong suit is an option of automated candidate data integration into automated enterprise resource planning (ERP) system. Skillars already has major clients in Russia – Megafon, Sberbank, Gazprom neft. On the Russian market, there are also solutions for the automated personnel search tailored for a specific recruitment type. For instance, VCV service can conduct an interview with a candidate on its own and then forward it to a HR specialist.
The robotized services has various pricing policies. Skillarz offers yearly subscription for 1.5 million rubles. Using Vera is based on a quantity of responses (selected candidates ready for work): a minimum package of 45 responses will cost 9,000 rubles, while the maximum, of 5,000 responses, will cost 500 thousand. Robots prove less expensive to keep than human HR managers but find raw data and make calls a lot quicker than "living" HR specialists. A human can make about 100 calls in two days, while a robot does them in a mere half an hour, which is really important for companies with an urgent need for, say, checkout clerks and storekeepers.
Robot as an assistant
How well can a robot do in looking for personnel? Companies that have already enlisted robotized recruitment services, polled by the "Expert" magazine, said that such solutions have obvious advantages. "In December, 2017, candidates applying for some positions and internships in Coca-Cola HBC Russia were for the first time interviewed by robots Vera and Andrey. With the help of robotized audiobots, the company conducts candidate shortlisting for mass recruitment of, for example, sales representatives, production operators, delivery drivers and call center employees, says Vera Naumova, Coca-Cola HBC Russia's manager for organizational development. Candidate phoning and shortlisting is a simple and monotonous work, though rather costly in terms of resources. Even the most forthcoming recruiter will get tired after a few dozens of calls. That said, around two thirds of calls may be in vain – many candidates do not meet qualification requirements or have already found a job, given how dynamic FMCG market is."
"The main advantage of the Vera robot is that she can conduct about 1,500 interviews in a single day, whereas in contrast an ordinary recruiter – no more than fifty or sixty, agrees
Olesya Erlina, Head of OPEN HR Department
. Another Vera's big plus is her operational efficiency. In our line of work this is critical. Recently we conducted a small experiment, over the course of which we found out that in an hour after a merchandiser publishes their resume, he gets from twenty to thirty calls. If he is not contacted during these first hours, he is bound to go to work for a competitor the next day."
But robotic recruiters have their downsides, too. "As soon as we started to use robots, we sometimes encountered difficulties with speech recognition. Vera distorted some phrases unrecognizable, like "not happy with salary" turning into "spading with a shovel". Because of that, we weren't always able to find out why did the candidate refuse the offer. But it's worth noting the versatility and rapidness of the developers, they were very quick to tackle such issues. There were cases when candidates couldn't realize they were talking to a robot for a while,"
Olesya Erlina comments
.
Robotized recruitment services can now only be used as an auxiliary stage and may not take upon themselves the entire recruitment process, especially with looking for qualified professionals rather than conducting mass recruitment. "Truth be told, the technology is still raw at this point: developers will have to do a lot of tweaking and overhauling with speech analysis. Today such robots can keep simple conversations and give uncomplicated pre-made answers. Though ultimately process automation is meant to cut the recruitment expenses," says Ekaterina Fedyunina, Director of HR Department at Vostochniy Bank.
"The main disadvantage of robotized systems is that the robot is only good for initial and intermediate communication, it hardly can handle the recruitment process from start to finish, chimes in Damir Takeev, Domino's Pizza HR Director. A candidate requires other person's assessment anyway, a person that is able to offer him advice on matters that have not been programmed into the robot. That is why Vera or any other robots should only be used at a certain recruitment stage."
Talk to me, robot!
According to Grand View Research, world chat-bot market will reach $1.25 billion by 2025. Apart from recruitment, robotized communication solutions are widely implemented in Russian retail, banking, insurance and other industries. "The rapid growth of introduction of such robots is determined by several factors: firstly, chat-bots help business to significantly optimize the costs, secondly, the rampant development of AI and machine learning constantly expands their capabilities, explains Alexander Belotserkovsky, technology advancement specialist at Microsoft in Russia. Aside from HR, these technology rapidly gains traction in retail, finance and even medicine – everywhere where business has to communicate with clients on standardized matters. For example, one of the largest retail networks in the USA, Macy's, expanded the functionality of its web-site and application with the chat-bot which can solve the clients' problems on its own and discreetly patch them through to a human operator when necessary. The assistant already processes over a quarter of all queries and Macy's plans to expand its support to other channels."
It's interesting how recently chat-bots cease to be faceless and aspire to obtain a semblance of individuality. For instance, some Russian recruitment videorobots are styled on Lyudmila Prokofievna, a character from Office Romance movie. In the USA, one of the biggest insurance companies Progressive Corporation created a virtual assistant named Flo, which officially has favorite meal, car and her own Facebook account with over a million subscribers.
The main advantage of the Vera robot is that she can conduct about 1,500 interviews in a single day, whereas in contrast an ordinary recruiter – no more than fifty or sixty.
Source:
Expert.ru